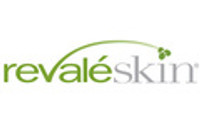 Clearly, your morning coffee can save you from sluggishness, but did you know that it can also protect your skin?
CoffeeBerry extract provides the basis for two new innovate products from Revaleskin: The HydraLift Complex and the Natural Defense Spectrum SPF 25 sunscreen. With both, you can shield your complexion from a variety of aggressors, from the sun to free radicals in the air. Even wrinkles don't stand a chance against these potent anti-aging skincare solutions.
Leslie Baumann, professor and director of cosmetic dermatology at the University of Miami's Miller School of Medicine, told Allure magazine that the CoffeeBerry is "one of the most powerful antioxidants in skincare." Jeannette Graf, another professor of dermatology at New York University, explained that because the berry oxidizes at such a rapid rate, it can safeguard the skin from environmental and sun damage, thereby preventing wrinkles. Allure reported that scientists recently discovered a fast method for processing the fruit to achieve an extract that is packed with polyphenols - the same antioxidant found in green tea. Revaleskin is the first skincare company to launch lotions formulated with the extract. Allure noted that not only does Heidi Waldorf, director of laser and cosmetic dermatology at Mount Sinai Medical Center in Manhattan, recommend Revaleskin creams to her patients, she also uses them herself.
If your complexion is looking uneven, dull or dry, the Revaleskin HydraLift Complex, which acts like a magnet for moisture, is an ideal solution. With 1 percent CoffeeBerry Whole Fruit Extract, the formula has been proven to increase hydration in the skin by a considerable 113 percent and enhance resilience while protecting the cells from oxidative stress, one of the main factors that leads to premature aging. The result is a conditioned, bright, radiant and supple complexion. Apply all over your face twice a day and you'll soon see a dramatic transformation.
While Michael Gold, a Nashville dermatologist and the educational spokesman for the Skin Cancer Foundation, pointed out to Allure that caffeine in the CoffeeBerry could potentially help to protect against certain skin cancers, he emphasized that sunscreen is still the only surefire way to do so. The Natural Defense Broad Spectrum SPF 25 Sunscreen by Revaleskin is a double-threat, combining the benefits of both CoffeeBerry extract and non-chemical SPF. This isn't your average sunblock: It contains a combination of intense moisturizing agents derived from corn, olives and other natural elements, as well as beeswax to soften the skin. The tinted formula is also helpful for eliminating shine, evening out the skin tone and concealing any blemishes. Ready to perk up your complexion? Revaleskin's state-of-the-art solutions are like a cup of java for your face.
There are no products listed under this category.